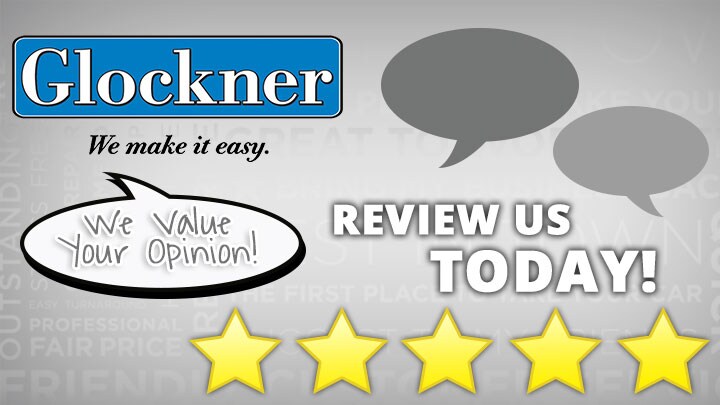 Here at Glockner we strive to
make it easy
for our customers. We value your opinion and want to hear your feedback. To leave us a review about your experience, please
click a review site logo
from above. You will be taken directly to the Glockner profile on that site and be able to leave us a review.
1. Feedback about our sales team
2. A review of your service experience
3. Your opinion on our team's attitudes
4. Your thoughts on our showroom and inventory selection
5. An overview of your entire experience 
We look forward to reading your reviews and learning how we can make it easy for you!